Piconion will show you the entry page first after launching. In this entry page, You could:
Choose a way to load/create image to start editor.
Check release notes and change language in the bottom of this page.
Upgrade Piconion to full version.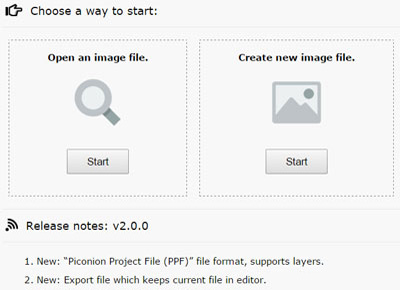 If you open image from file system (Only on Chrome OS), Piconion will skip entry page to editor directly.